Psoriasis Awareness Week runs annually and aims to inform and raise awareness of psoriasis and psoriatic arthritis. This year the awareness week is running from Sunday 29th October through til Saturday 4th November and talkhealth are working to support Psoriasis Association with their awareness activities.
The main campaign launching this year is #PsoriasisIS – a campaign to encourage everyone with experience of psoriasis to speak up about what the condition means to them. Whether you have psoriasis yourself, are a medical professional who treats people with psoriasis, a researcher who studies the condition, or a person who supports a loved one who lives with psoriasis.
Some ideas might be:
PsoriasIS… Treatable
PsoriasIS… Life-changing
PsoriasIS… Something I wish I knew more about
To get involved and share what psoriasis is to you download the handy printout from the Psoriasis Awareness website, write what psoriasis is to you, it can be a word, sentence or short paragraph (keep in mind the pictures will be shared via social media) and snap a picture of yourself holding your message. Email your picture to mail@psoriasis-association.org.uk with the subject line 'Psoriasis Awareness Week'. Please also share your picture on social media during Psoriasis Awareness Week, using the hashtags #psoaware and #psoriasisIS.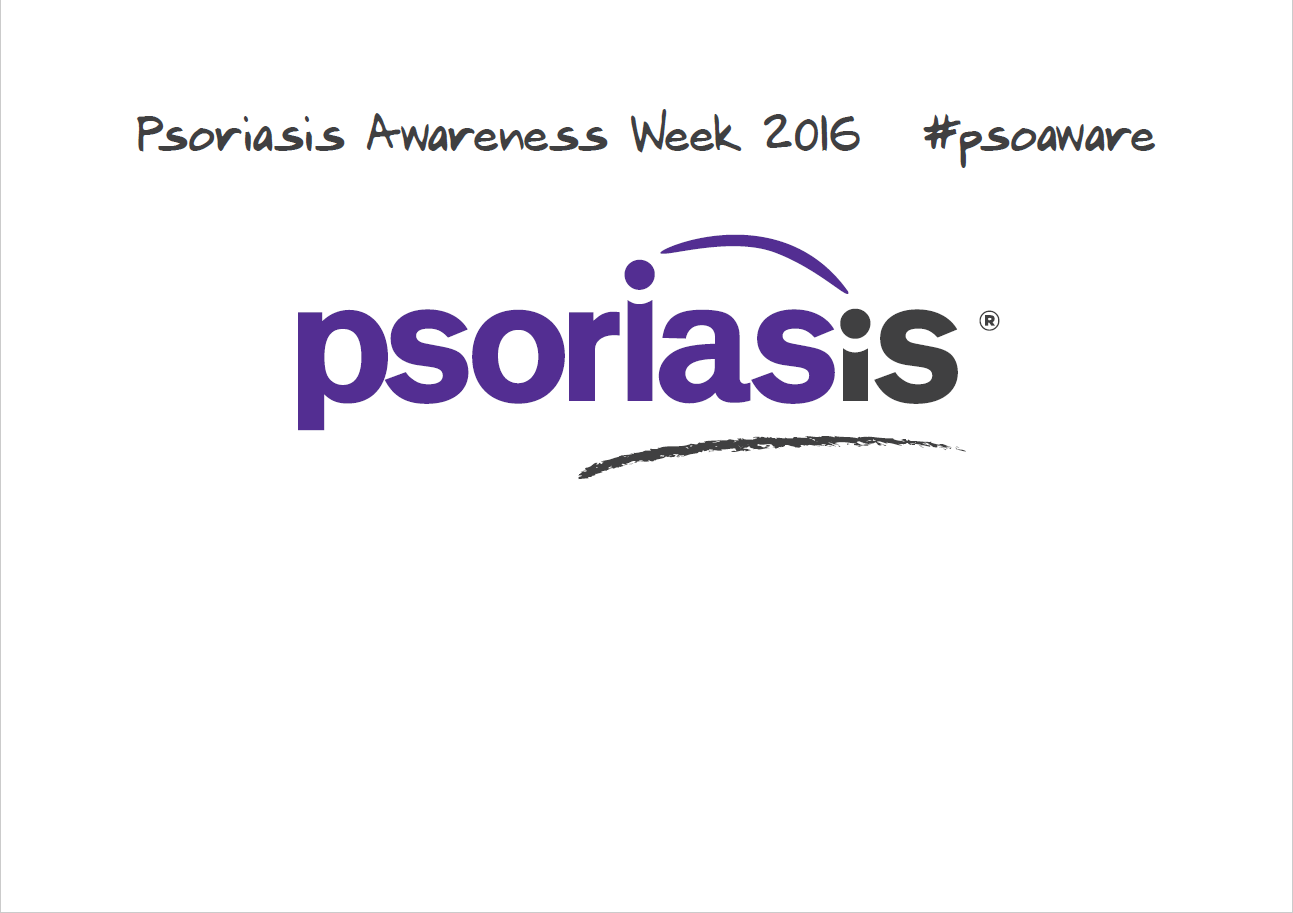 Keep an eye open for lots more Psoriasis Awareness Week activities happening on social media using the hashtags #PsoAware & #PsoriasisIS.